Autopak is pleased to announce two new management appointments
Gabby Campbell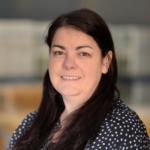 Gabby joined Autopak in November 2016 to fill the newly created position of Customer Relationship and Business Development Manager.
Gabby joins our team having gained over ten years of experience in the complimentary pharmaceutical industry.
Gabby will work with our Business Development Manager to service key customer accounts as well as manage the New Product Introduction ("NPI") team.
Mark Nolland
Mark joined Autopak in 1990 as a storeman and has recently been promoted to the management position of Inventory Warehouse Manager for Autopak.
This new role will involve managing the inventory of our clients and includes responsibility for stock takes and cycle counts, managing slow moving / expired stock and the reorganization of stock into specified coded locations in our warehouses.