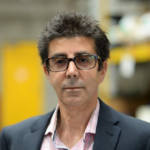 We are pleased to announce the appointment of Sam Hayden as Chief Financial Officer of Autopak. Sam has over 35 years of experience in manufacturing at Controller, CFO and Director level.
Sam has a wide industry background covering chemical, engineering, automotive, building & construction and transport across many high profile local and international organisations (publicly listed and private). Prior to joining Autopak, Sam worked for Liquip International (part of Dover Corporation). He also worked for Suzuki, Ecolab and Alesco.
Sam joined our advisory board in April 2017.